If you want to friend me, follow me, or email me, click on the above.
---
05.30.12 - Wednesday
Holy not update my blog, Batman!
...I should really get better at that...
---
04.04.12 - Wednesday
"That 70's Show" actress Lisa Robin Kelly was charged with domestic abuse on Saturday. She played Eric's old sister - blond bombshell Laurie - for four seasons. So, I look at the mug shot, I can see her beating someone around. I can also see her using way too many drugs. Instead of pull up a photo of her as Laurie, I pulled up a photo of her being featured in Lord of the Rings.
---
03.28.12 - Wednesday
President Obama sings "Sexy and I Know It" by LMFAO. And as an aside, does anyone say lmfao anymore in regards to actually laughing? Cuz I don't.
---
03.09.12 - Friday
I love this song. The music video - so indie rock - makes the lyrics so much more powerful.
---
03.05.12 - Monday
Apparently, this web program has been a jerk to me. Or maybe I've been a jerk to it and now it's taking revenge. Whatever the case, I'm going to be more vigilant in making sure my posts actually reach their destination.
APPEARANCE UPDATE
First of all, I know that you have always thought of me as 5'9" with blond hair, green eyes, and super hot, right? You can't help it. I'm just a voice. Someone you've never met in person, so I could definitely be smokin', right? Wrong. Try a chubby 5'6" red head with a giant nose.
**disclaimer: If you would rather I be your imaginary 5'9" Victoria Secret model, keep thinking of me in that way. Though I'm sure the VS model will be highly offended**
Now, I could say I was "curvy" as opposed to chubby, but I think overweight people just need to call it like it is. For a while in my life, I was fat. A few years ago (after a weightloss kick) I lost fifty pounds and was downgraded to a chubster. But even still, when I was fat, I said I was fat. I wasn't fluffy. I wasn't curvy. I wasn't plump. I was just fat. Maybe if I had been a stuffed animal, Betty Boop, or a Thanksgiving Day Turkey, these adjectives would've applied.
Anyway, what's the reason for this whole explanation?
While at an event this weekend, someone came up to me and said, "I thought you would look different." I get this a lot. I laughed, and I said, "Different how?" He said, "I dunno...less like a real person."
I thought about this. "Less like a real person."
Do you think he was imagining me as Kim Kardashian? Because we all could agree that my voice is definitely not that annoying.
---
02.24.12 - Friday
Ever wonder what your waiters think of you? Here's an easy breakdown: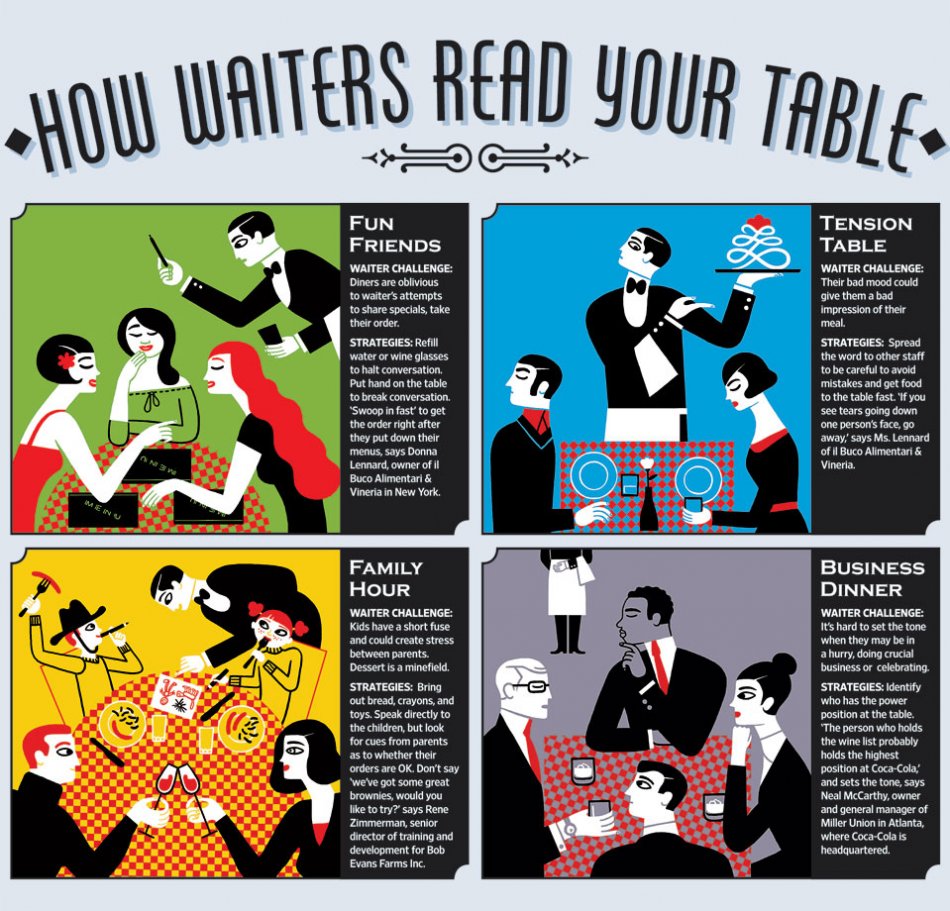 ---
02.14.12 - Tuesday
Happy Valentine's Day!! My husband is flying tonight, so I won't be seeing him, but he texted me this morning,
"Happy Valentine's Day. I adore you. You are the most beautiful thing in the world, and I am honored you are mine."
Awww....
---
02.13.12 - Monday
Adele is a Queen!
---
02.10.12 - Friday
I cried when I watched this. Probably because I'm a sap.
---
02.08.12 - Wednesday
Beyonce just gave birth to her daughter Blue Ivy 32 days ago, and she was spotted out yesterday looking like she's never been pregnant in the first place! She looks absolutely fabulous, but I betchya she's wearing Spanx. (Hey, I would, too!)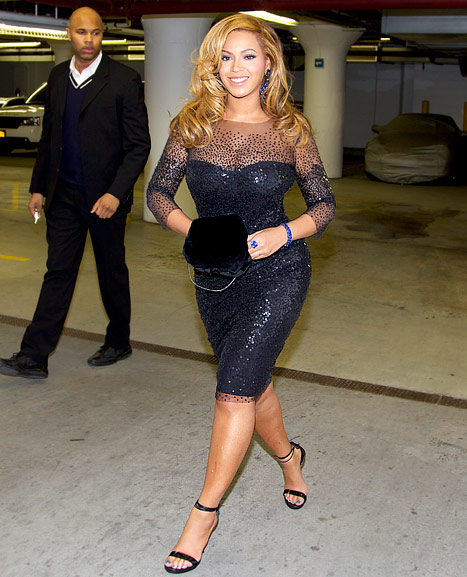 Also, is that guy totally staring at her butt or what?!
---
02.07.12 - Tuesday
German fashion designer--and more notably, the head designer and creative director for Chanel-- Karl Lagerfeld was a guest editor for Metro Paris , and took it upon himself to give his (very frank) two cents on different topics...like Adele and her figure.
Oh, but she wasn't his only target.The 78-year-old's opinion on Adele was brought up when asked about his thoughts on new American singer and songwriter Elizabeth Grant, better known by her stage name -- Lana del Rey.
"I prefer Adele and Florence Welch," he said. "But as a modern singer she is not bad. The thing at the moment is Adele. She is a little too fat, but she has a beautiful face and a divine voice. Lana del Rey is not bad at all. She looks very much like a modern-time singer. In her photos she is beautiful. Is she a construct with all her implants? She's not alone with implants."
Yeah, that just happened.
Lagerfeld also spoke about M.I.A.'s star moment at yesterday's Super Bowl performance, when she flipped the bird to the camera.
"Nowadays people give the middle finger quite quickly -- it's not the best behavior. Everybody does that, what's new about that? It's just become a bad habit. People in magazines are 50 percent bimbo and 50 percent pregnant women."
SOURCE: Entertainment on Today
---
02.06.12 - Monday
I watched the Super Bowl last night, and like millions of people across the nation, I cared for the game 30% and cared for the commercials 70%. My favorite (though I had a few and now totally want to buy that car that can skydive) was probably the M&Ms commercial. If you haven't seen it (or want to watch it a few dozen more times), click below.
---
02.05.12 - Sunday
I LOVE KELLY CLARKSON!!!!!!!!!!! (phew) But seriously, that girl knocked it out of the park!
---
02.03.12 - Friday
Is it okay if I'm scared of Madonna's video? It is also okay if I say I think she's trying too hard? Love her from the 80's! Not so sure where my love is for the 2010's.
---
01.30.12 - Monday
Matthew Broderick's ad for Honda. What do you think? Send me your thoughts to Bitsy@wazy.com, and I will post them on my blog!
---
01.27.12 - Friday
So we've been playing Ellie Goulding's song Lights for a few weeks, and every time I hear it, I dance. I'm also thinking, who is this girl? She's got the sweetest little voice I've heard. She's not a powerhouse like Beyonce, but that doesn't mean she's not good. I think she's fantastic! So after weeks of curiousity, I FINALLY Googled searched her. Don't know why it took me so long.
---
01.26.12 - Thursday
Okay, so Rihanna tattooed herself, which is fine, but Thug Life? What does she know about being a thug? The closest she has ever been to a thug is one time, when she was out having dinner with a friend, she didn't smile at the waiter when she ordered. Ooooohhhhhh, so gangsta!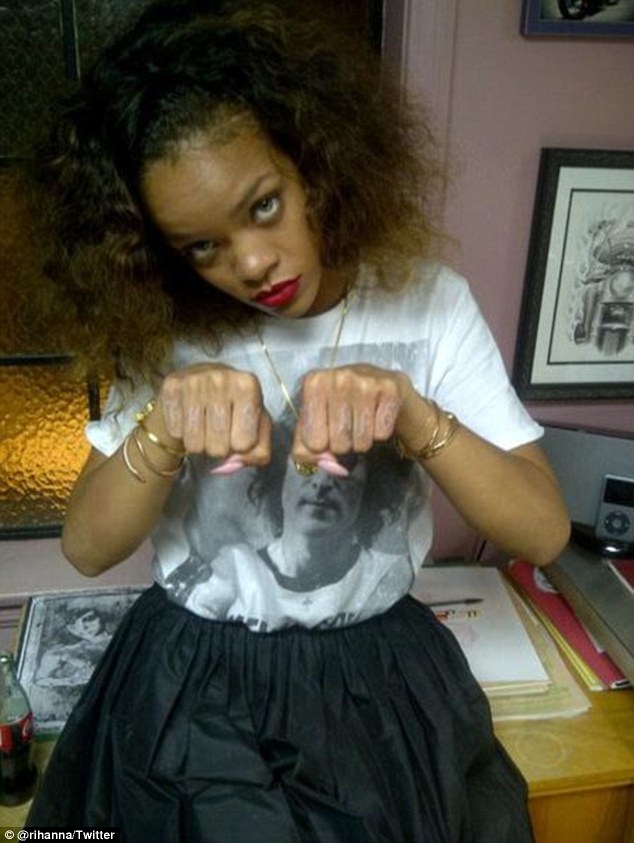 ---
01.25.12 - Wednesday
I was so sick yesterday, I thought I was dying. But I didn't die, so that's good!
And here is another reason that Betty White is my hero.
---
01.23.12 - Monday
Kristen Chenoweth (most commonly known for her role on Glee) sang the National Anthem last night at the NY Giants vs. San Fran 49ers game. The game took place in San Fran, and because of that, see if you notice anything unusual about the cheering/booing ratio.
---
01.20.12 - Friday
Click here to learn about FREE Super Bowl Events starting next Friday and running up to the Super Bowl!
---
01.19.12 - Thursday
MAIN SPONSORS WITHDRAW SUPPORT FOR SOPA AND PIPA!
NICE WORK, EVERYONE!!
Sen. Marco Rubio and Rep. Ben Quayle, and other sponsors of the Stop Online Piracy Act (SOPA) and Protect Intellectual Property Act (PIPA) have withdrawn their sponsorship of their controversial bills. PIPA's Rubio announced his move on his Facebook page, writing, "As a senator from Florida, a state with a large presence of artists, creators and businesses connected to the creation of intellectual property, I have a strong interest in stopping online piracy that costs Florida jobs. However, we must do this while simultaneously promoting an open, dynamic Internet environment that is ripe for innovation and promotes new technologies … Congress should listen and avoid rushing through a bill that could have many unintended consequences." Rubio wrote he hoped others follow suit, and some — like Sen. John Cornyn and Sen. Orrin Hatch, have indeed voiced they have pulled their support of the bills.
Taken from...http://popwatch.ew.com/2012/01/18/internet-blackout-sopa-pipa/
---
01.18.12 - Wednesday
First of all, read about the disection of PIPA and SOPA here. Also, read my blog article from yesterday (which is just below this one.)
Then, if you agree that the Internet should stay uncensored, sign the petition by clicking on the picture below.
---
01.17.12 - Tuesday
Do not try to look up "Internet Censorship" or "SOPA" or "PIPA" on Wikipedia, the giant online encyclopedia, on Wednesday. SOPA and PIPA are two bills in Congress meant to stop the illegal copying and sharing of movies and music on the Internet, but major Internet companies say the bills would put them in the impossible position of policing the online world.
Wikipedia's founder, Jimmy Wales, says his site will go dark for the day on Wednesday, joining a budding movement to protest the two bills.
"This is going to be wow," Wales said on Twitter. "I hope Wikipedia will melt phone systems in Washington on Wednesday. Tell everyone you know!"
Several sources said members of Congress, reacting to the online objections, were pulling back on parts of SOPA and PIPA to which Internet companies object. But the protest movement continued for the time being.
Other sites, such as Reddit and Boing Boing, have already said they would go dark on Wednesday. And some of the biggest names online, including Google, Facebook, Twitter and Tumblr, have vocally opposed the proposed legislation.
PIPA, the Protect IP Act in the Senate, and SOPA, the Stop Online Piracy Act, have been presented as a way to protect movie studios, record labels and others. Supporters range from the Country Music Association to the U.S. Chamber of Commerce.
But the Internet giants say the bills could require your Internet provider to block websites that are involved in digital file sharing. And search engines such as Google, Yahoo and Bing could be stopped from linking to them -- antithetical, they say, to the ideal of an open Internet.
"If you want an Internet where human rights, free speech and the rule of law are not subordinated to the entertainment industry's profits, I hope you'll join us," said Cory Doctorow of Boing Boing.
Wikipedia, the sixth most visited site in the world, said its English version will be dark for 24 hours Wednesday, urging users to contact Congress. Other joiners of the movement include Mozilla, which offers the Firefox Web browser; the Wordpress blogging site; and TwitPic, which allows Twitter users to post images online.
The House bill is on hold for now, and Sen. Patrick Leahy (D.-Vt.), who sponsored the Senate version, said he would be in favor of further research on provisions that have raised objections from Internet service providers. The White House over the weekend said it had reservations about the approach the two bills take.
"While we believe that online piracy by foreign websites is a serious problem that requires a serious legislative response, we will not support legislation that reduces freedom of expression, increases cybersecurity risk, or undermines the dynamic, innovative global Internet," wrote three White House managers, including Aneesh Chopra, the U.S. Chief Technology Officer. "Any effort to combat online piracy must guard against the risk of online censorship of lawful activity and must not inhibit innovation by our dynamic businesses large and small."
It has become a battle pitting Hollywood against Silicon Valley -- movie studios and music publishers want to stop the theft of their creative work, but Internet companies do not want to be cast as the police force.
"There isn't one technology company or venture capitalist who supports these bills," said Markham Erickson, the executive director of NetCoalition, a trade group for Internet firms, in an interview with ABC News.
"An 'Internet blackout' would obviously be both drastic and unprecedented," NetCoalition said in a statement. "We hope that the Senate will cancel its scheduled vote on PIPA so that we can get back to working with members on how to address the concerns raised by the MPAA [Motion Picture Association of America] and others without threatening our nation's security or future innovation and jobs."
The heads of major Internet companies say they grant that music publishers and Hollywood studios have a real problem: People are stealing their music and movies, making digital copies that are as crisp and clear as the originals, and offering them for download, often from overseas websites.
The music and film industries say they consider that a major threat, even a decade after Napster made online file sharing a major issue.
"More than 2.2 million hard-working, middle-class people in all 50 states depend on the entertainment industry for their jobs and many millions more work in other industries that rely on intellectual property," Michael O'Leary of the Motion Picture Association of America said in a statement. "For all these workers and their families, online content and counterfeiting by these foreign sites mean declining incomes, lost jobs and reduced health and retirement benefits."
But the devil is in the details, said NetCoalition's Erickson.
"This bill reverses the policy that has been in place since the beginning of the Web," he said, "that Internet companies shouldn't be liable, nor should they be required to police or snoop on their users."
Totally Stolen from http://abcnews.go.com/Technology/wikipedia-blackout-websites-wikipedia-reddit-dark-wednesday-protest/story?id=15373251
---
01.11.12 - Wednesday
Some people are saying that Adele's new boyfriend Simon Konecki looks like Zach Galifianakis, but I disagree. I put a face to face comparison up for you to see how right I am about other people being wrong.
First off, this is Adele with her new special friend, Simon.
THE COMPARISON
Zach Simon
Do they look the same? NO WAY! People are just saying that because both of them are heavier dudes with facial hair. Critics and reporters are stooooooopid.
---
01.10.12 - Tuesday
Snoop Dogg was busted for weed charges! He was arrested in Texas at a Border Patrol checkpoint in Sierra Blanca, TX, and it was the same checkpoint where Willie Nelson got busted in 2010.
A patrol agent could smell pot coming from inside of Snoop's tour bus, and upon closer inspection, they found over two ounces of marijuana.
Snoop was arrested, detained and cited for possession of drug paraphernalia and released.
He's gotta get back to court by January 20th.
I think that in the big scheme of things, I wish that the border patrol would have arrested someone that was carrying a ton of a seriously dangerous drug.
---
01.09.12 - Monday
Las Vegas was definitely stellar! You can check out some photos already uploaded on my facebook page at facebook.com/bitsymatatall, but I'll get some more up on the blog later today if you want to wait. There are already some on here that I uploaded on Saturday! (scroll down!)
In pantsless news, yesterday, thousands of people took of their pants for the fourth annual pantless subway ride. Apparently, this thing went big, and instead of in just New York, people were depantings themselves and riding subways all over the nation.
Here's a video of the New York scene.
---
01.07.11 - Saturday
Mermaids on Freemont Street. The Luxor on The Strip.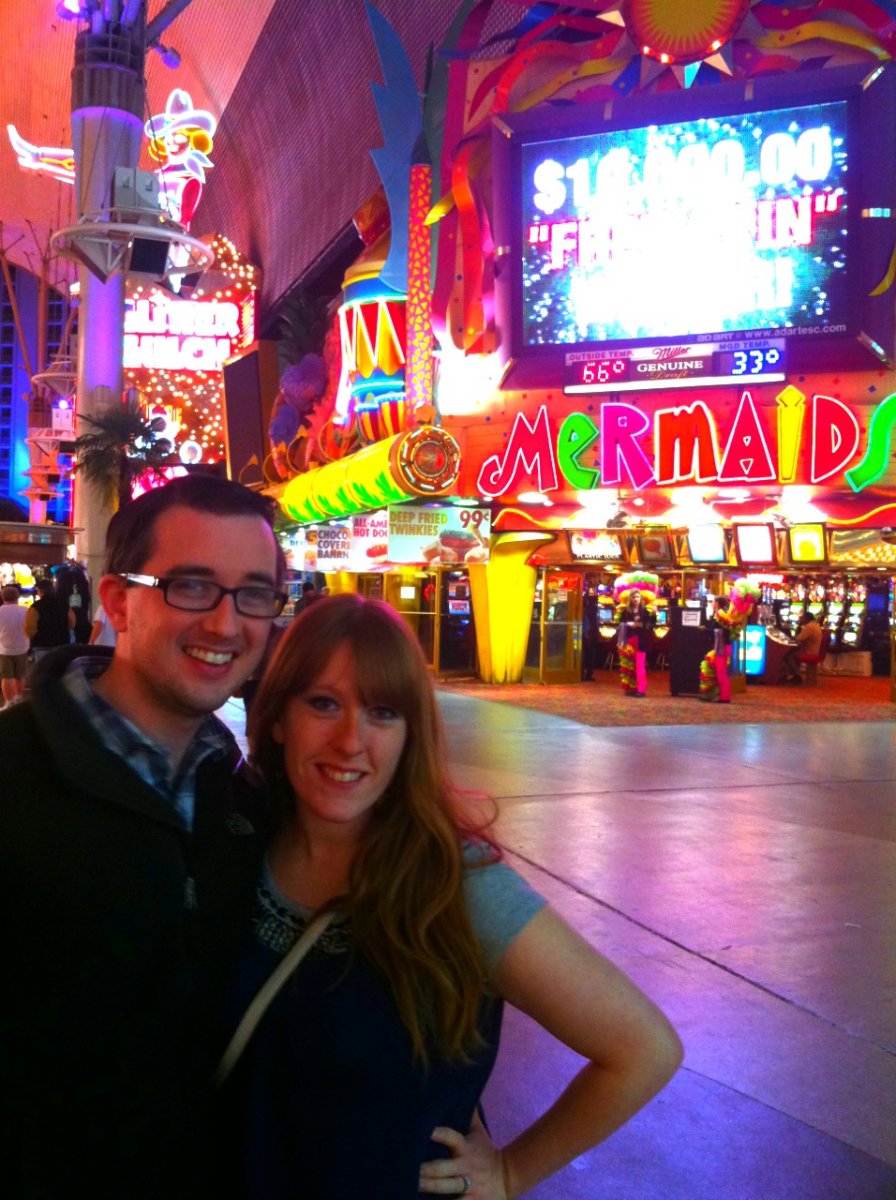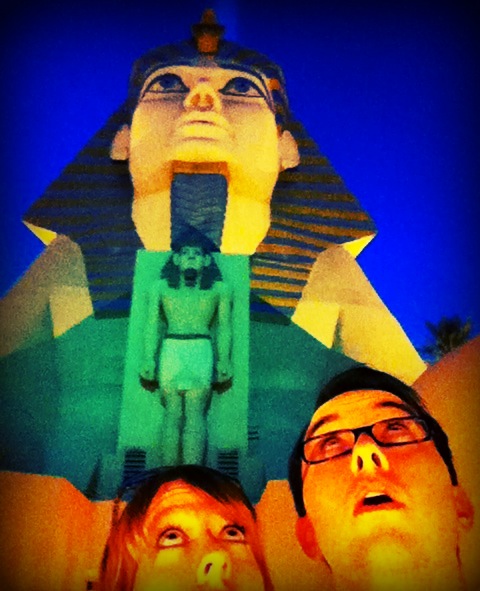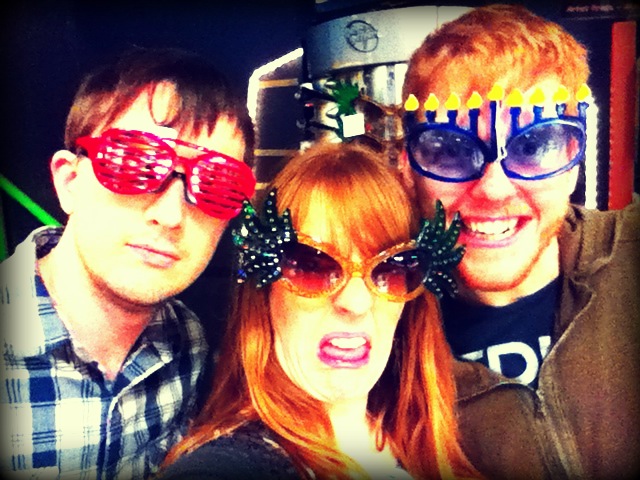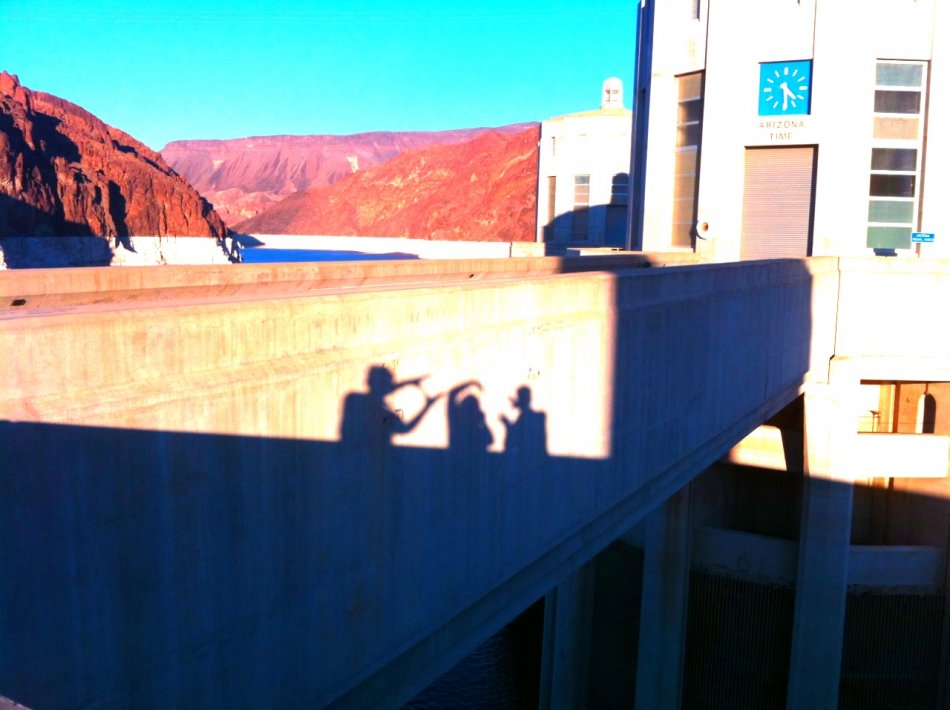 Hoover Dam gift ship glasses. Ghost Shadows at the Hoover Dam.
---
12.31.11 - Saturday
Russell Brand and Katy Perry are divorcing!
Russell filed the papers and tweeted, "Sadly, Katy and I are ending our marriage. I will always adore her and I know we'll remain friends." Perry has remained mum since the news broke.
Looks like I'll be having to change Ric's graphic for his blog.
---
12.29.11 - Thursday
This is so sweet & so silly.
Meme Proposal | Tim * Audrey from Crazy Monkey Studio on Vimeo.
---
12.28.11 - Wednesday
This is Jessie J's new video for Domino. Talk about costume change! And maybe I'm just desensitized to music videos now, but it seems kind of easy to make. There's no real story here. It's just the singer dancing in front of a green screen. I do, however, like the outfits. I feel like I'm tripping back to the 90's!
---
12.22.11 - Thursday
The announcement comes soon after a patch of bad publicity for Baldwin after a dispute on an American Airlines flight. He has previously described himself as "very, very interested" in running for office.
"I've lost my appetite," Baldwin said on his weekly WNYC podcast Wednesday, adding that the other candidates are "like a guy on a date that you can tell he just can't wait to get his hand up your blouse before even the lights go out in the theater."
He added: "They're all just so horny for it."
Baldwin's "30 Rock" contract ends after this season, and he told The Associated Press in October, "I really do want to move on to other things." But he said at the time that he might do "a piece of the year" after this season.
On Wednesday, however, Baldwin suggested that sticking with "30 Rock" would be better than trying to run for mayor.
"Give this up for what?" he said. "I give up money and fame and position and success; I give up this wonderful life I have now in exchange for the chance to 'really change things?'... Yeah, I'm not quite sure you can anymore."
Alec Baldwin says he won't run for New York City mayor -- because he isn't "horny" for the office like other candidates -- and suggested he may stay with "30 Rock," the show he had long been expected to leave after this season.
---
12.16.11 - Friday
THE BEACH BOYS ARE BACK!!!!
As of this morning, Brian Wilson is reuniting with the Beach Boys! After months of negotiations, Wilson rejoins two other founding members, Mike Love and Al Jardine, as well as Bruce Johnston and David Marks. The dudes are set to release a new album and have an international tour in celebration of their 50th anniversary.

"This anniversary is special to me because I miss the boys and it will be a thrill for me to make a new record and be on stage with them again," Wilson said in a statement.

Wilson has performed Beach Boys material over the years as part of his solo sets, but it's been 46 years since he was with the band.

The Beach Boys' 50-date tour kicks off in April with a headlining stint at Jazz Fest in New Orleans. Other dates and locations have yet to be announced.
---
12.15.11 - Thursday
Is this not hilarious?!
Here are some other ones I found funny.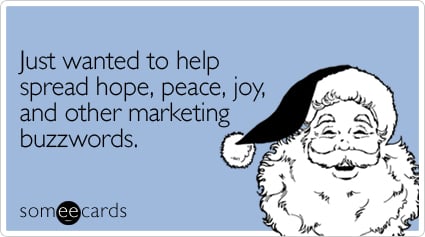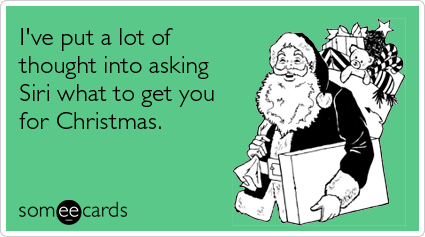 I LOVE CHRISTMAS ECARDS!!!
---
12.13.11 - Tuesday
According to a new study, moms that work are healthier and happier. What? Read about it here:
http://vitals.msnbc.msn.com/_news/2011/12/12/9393412-working-moms-are-healthier-happier-study-finds
---
50 CENT said some crazy things to HollyScoop about Lindsay Lohan!
including:
- I always wondered what Lindsay's cooch looked like. Ever thought about it? I'll check it out and see what happens.
- They paid her $1 mil? One million to pose nude is the same thing strippers do almost every day for way less.
- If they give you a million dollars, does that change the status of what you've done? If I pay 100 dollars to see a cooch, is it the same thing as paying a million dollars?
---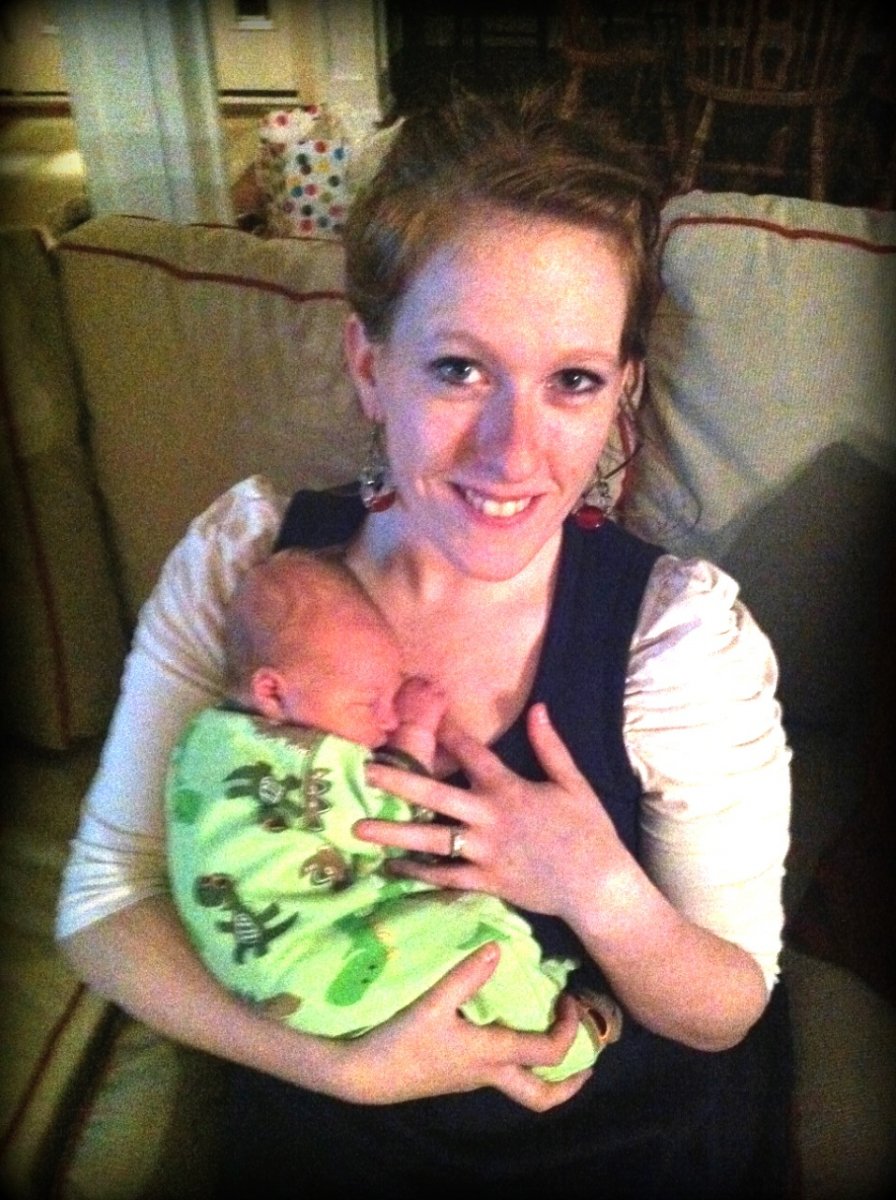 That little bundle of joy is my nephew: Noah James Matatall. Born 12/9/11 at 4:55 pm. He weighed 8 lbs 12 oz, and I am completely in love with him.
---
12.12.11 - Monday
I LOVE MEN IN BLACK SO MUCH!!!!!! I am SO PUMPED there is going to be a third movie!!
---
12.06.11 - Tuesday
There may be other life in outer space! Apparently, a planet-hunting spacecraft has discovered another world where aliens could possibly exist, so read more about the potential alien planet!
---
---
12.02.11 - Friday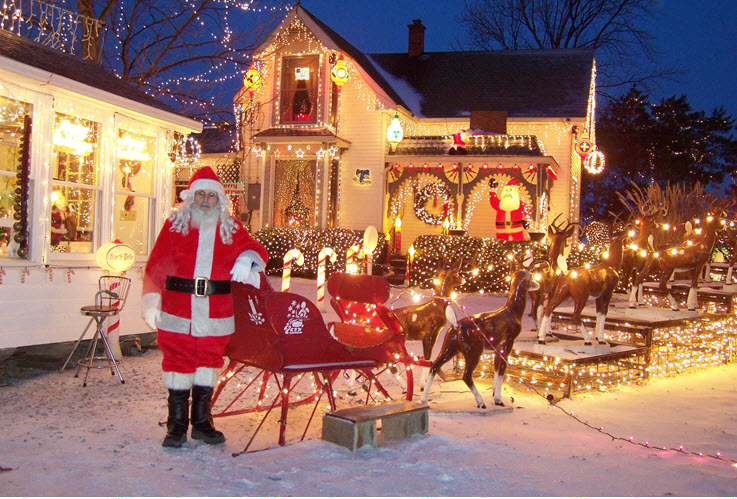 OAKLAWN ACRES IN ROSSVILLE:
Sunday - Thursday 6:00 to 10:00 p.m.
Friday and Saturday 6:00 to 11:00 p.m.
Address: 3113 West 800 North in Rossville.
---
11.22.11 - Tuesday
Did Kate Gosselin get a face-lift? You tell me! Check out the pictures below!
---
11.16.11 - Wednesday
This dude is incredible! Can you dance like this?? If you have a vid, I'd love to promote it. Send me an email at bitsy@wazy.com!
---